About
Pioneered by Prof. Dr. Çiğdem Erbuğ in 2003, UTEST was established as the first independent Product Usability Unit in Turkey. Since its establishment, UTEST has been a prominent contributor to the development of usability activities and user centered design studies in Turkey. The main objectives of UTEST studies are producing original approaches and methods in relation to theory and practice; enabling the actual knowledge to be implemented; providing added value for education by educating new researchers; and developing projects for improving consumers' awareness.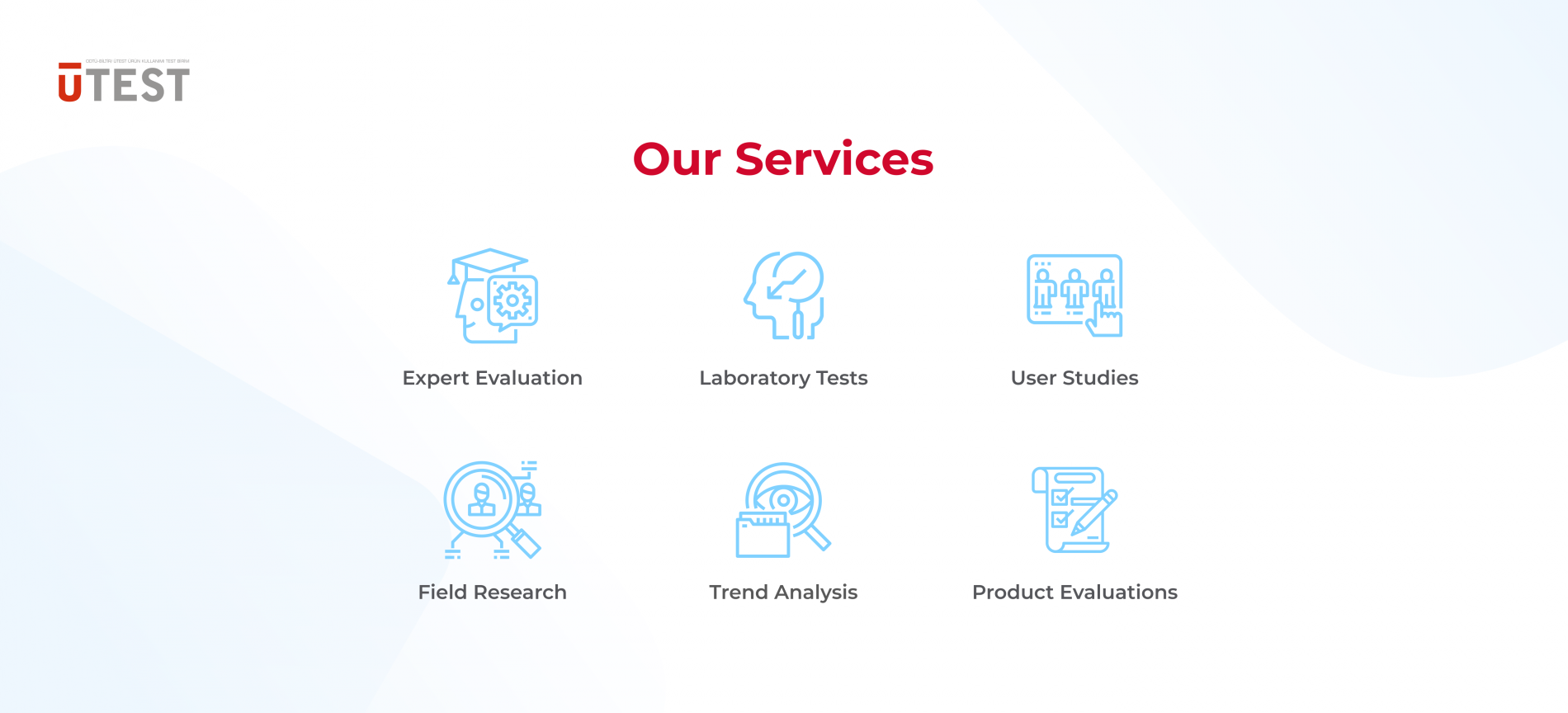 User Centered Design Research Services
User Centered Design is a product development approach that regards user values, characteristics and aims to develop products that conform to user needs and expectations. UTEST collaborates with product developers and relevant field experts during the early product design stages as well as the late stages with a User Centered Design Approach. Our goal is to achieve user satisfaction and successful product design through doing essential user research, user tests and providing design consultancy. Expert analyses, user studies, field research and observation, laboratory tests with product models/prototypes and product evaluations are the main services we provide. Through a wide spectrum of studies, we aim to define the problems in the early stages of product development and provide realistic solutions.
We provide consultancy services through long-term collaborative studies for ensuring our partners to provide a successful user experience by developing a user-centered design approach in the long run.
The research methodology and techniques applied may vary according to the product range, contextual factors that affect product use, sector profile and the design problem. UTEST approaches each design problem specifically and aims to develop targeted solutions, together with applicable information that our partners can use in the long term.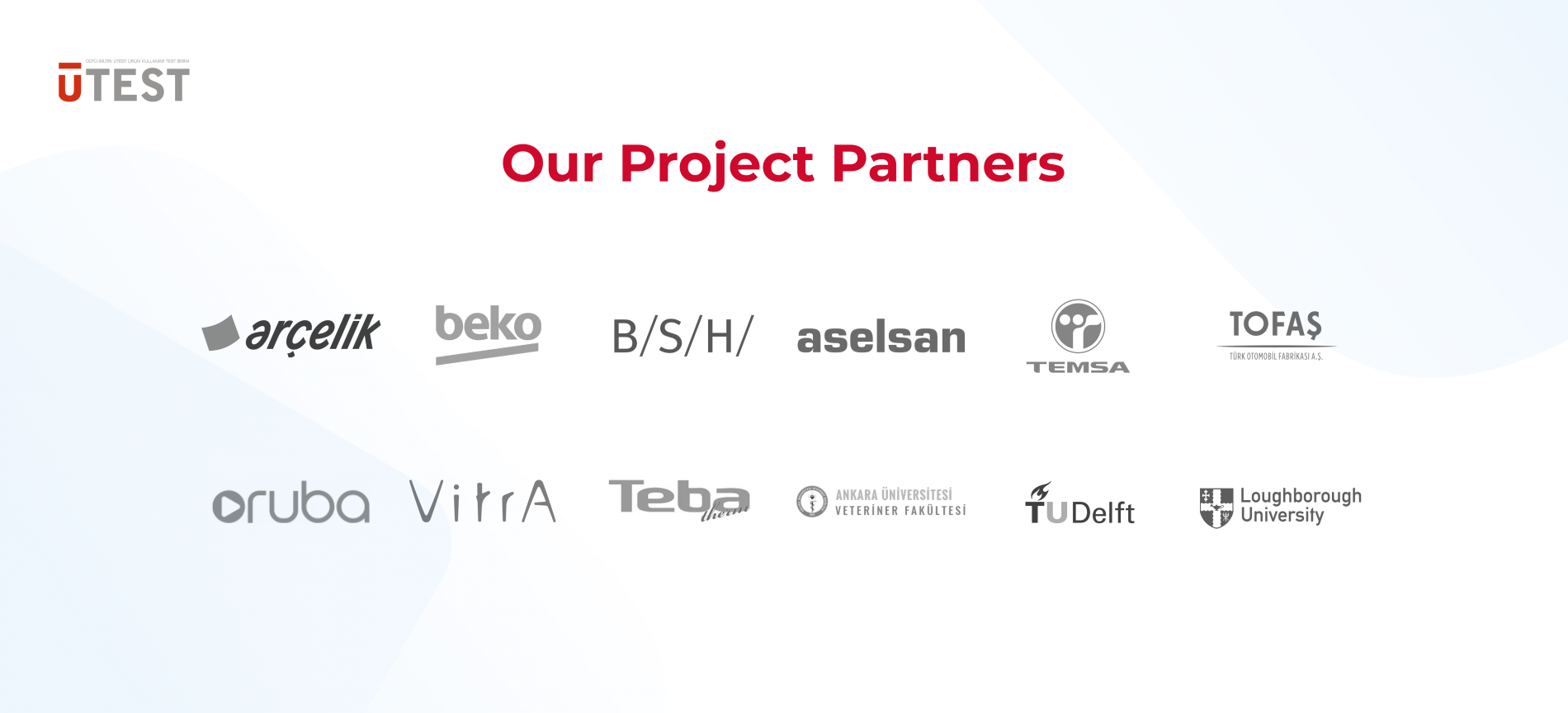 ---
Last Updated:
01/04/2022 - 15:37